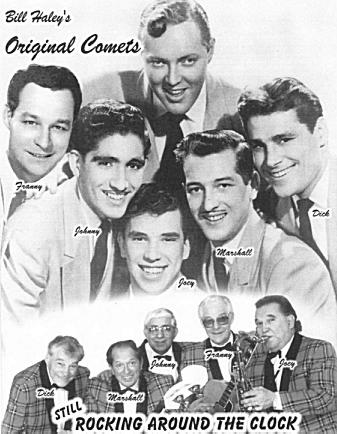 Bill Haley's Comets are:
Johnny Grande (Keyboards), Dick Richards (Drums), Franny Beecher (Guitar),
Joey Ambrose (Sax), Marshall Lytle (Bass) and Jacko Buddin (Vocals).
To see a video clip of the guys in action click

HERE
Bill Haley's original group got back together for a one-off gig in Philadelphia back in 1987. So successful was this reunion of the very first Rock n' Roll band in history that the following year saw them headlining at major European Rockabilly festivals. Since then they have continued to tour the world to vast acclaim and also found time to cut 3 new studio albums and one live release. Another new album is already in the can and the Comets continue to be in huge demand for their high energy orignal Rock n' Roll show.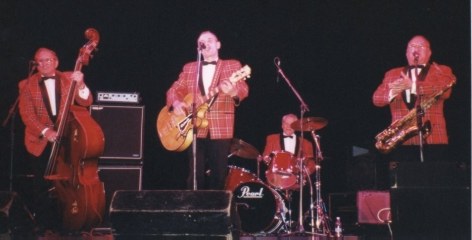 The Comets in London 1999
We Want More of Bill Haley's Comets !